If you have the heart for adoption, don't let fear stand in the way.
-Doug Chapman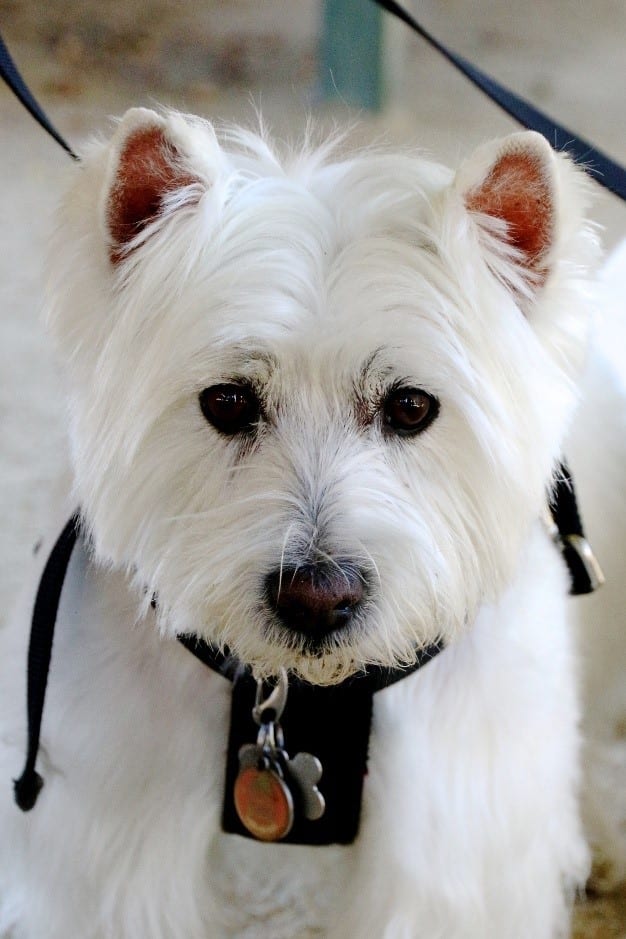 We do not usually place a rescued Westie in a family with children under seven years of age. We often do not know the background information pertaining to each Westie's previous experiences with children. And sometimes when we do know the dog's background, we find the Westie has been placed into rescue because of problems with children.
For the safety of your children or grandchildren, our policy is to not place Westies into homes with young children.
Rescuing Westies are not "free". Most rescue Westies require medical attention as many have not had any recent medical attention in their previous situation. There are the costs of a complete health examination, immunizations, parasite control, dental care, boarding, and required medical treatments. Also, spaying or neutering is required if the previous owners did not take care of this most important part of responsible pet ownership.
None of this is free but these costs are essential to ensure that our rescued Westies are healthy and adoptable. This is why we request a donation of $500.00 ‐ $1,000.00 for each adoption, to help us cover these costs.
Since we are an all‐volunteer and non‐profit organization, all donations received are used for the purpose of rescuing, providing medical care and placing homeless Westies into new forever homes.
Step 1: Click on the WRAP ADOPTION APPLICATION button
Step 2: Download and complete your WRAP ADOPTION APPLICATION
Step 3: Enter your contact information with a brief message (e.g., best time to contact you)
If you prefer, you can mail your completed WRAP ADOPTION APPLICATION to:
Westie Rescue & Placement of N. Calif.
ATTN: Barbara Mordy
1891 Main St.
Santa Clara, CA 95050