Life is short… Play with your dog.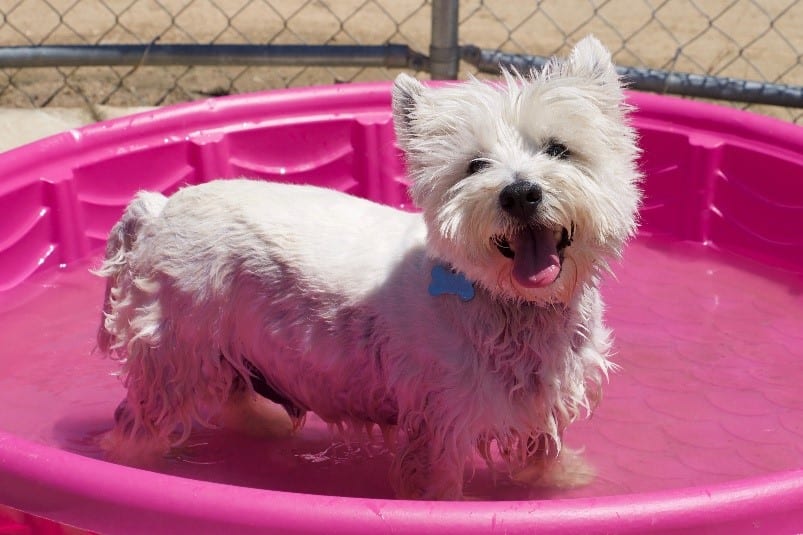 June 2022 - WRAP Fun Day at Twin Pines Park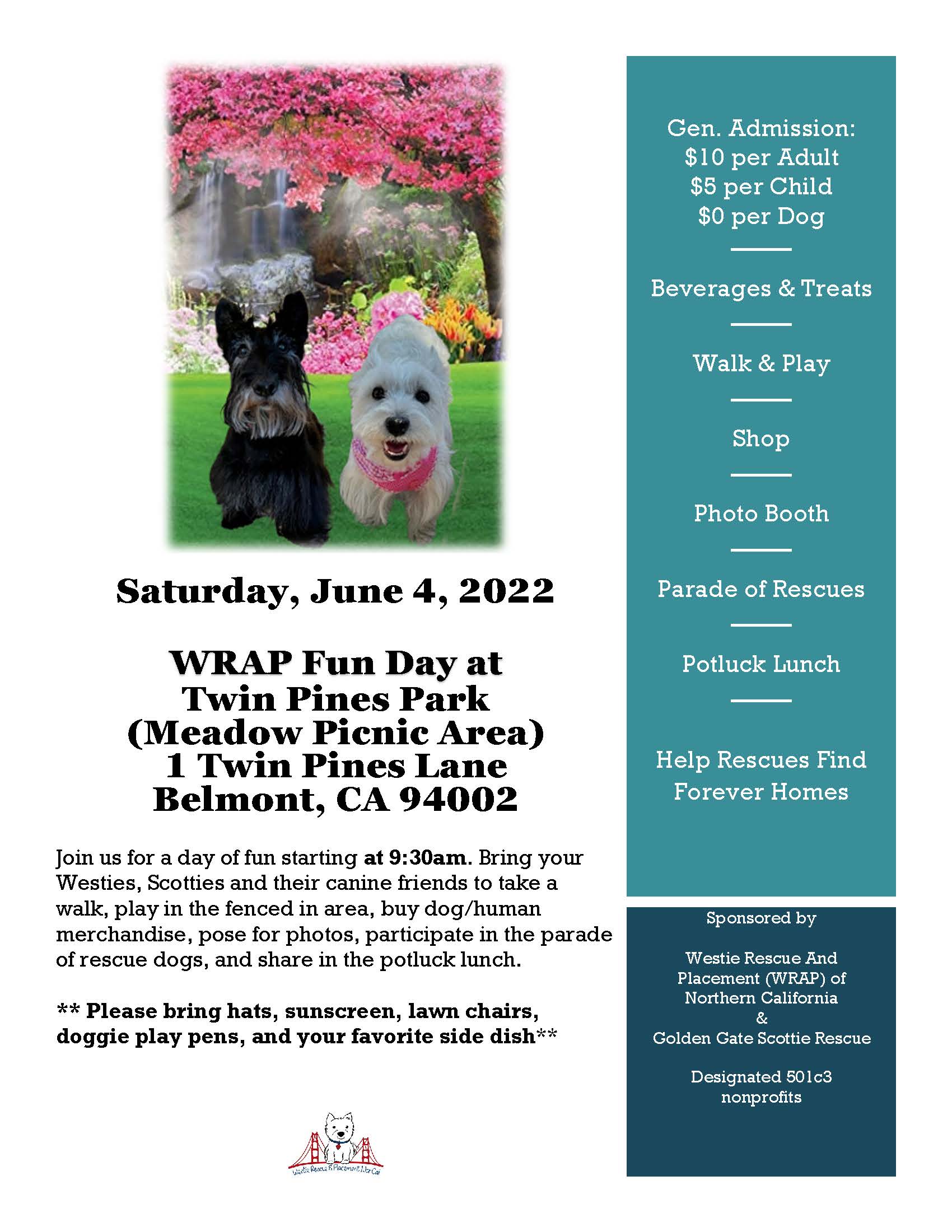 Date & Time: Saturday, June 4, 2022, starting at 9:30am
Location: Twin Pines Park - Meadow Picnic Area, 1 Twin Pines Lane, Belmont, CA 94002
Description: Join us for a day of fun starting at 9:30 am. Bring your Westies, Scotties and their canine friends to take a walk, play in the fenced in area, buy dog/human merchandise, pose for photos, participate in the parade of rescue dogs, and share in the potluck lunch.
**Please bring hats, sunscreen, lawn chairs, doggie play pens, and your favorite side dish**
Photos: To be posted after the event