Life is short… Play with your dog.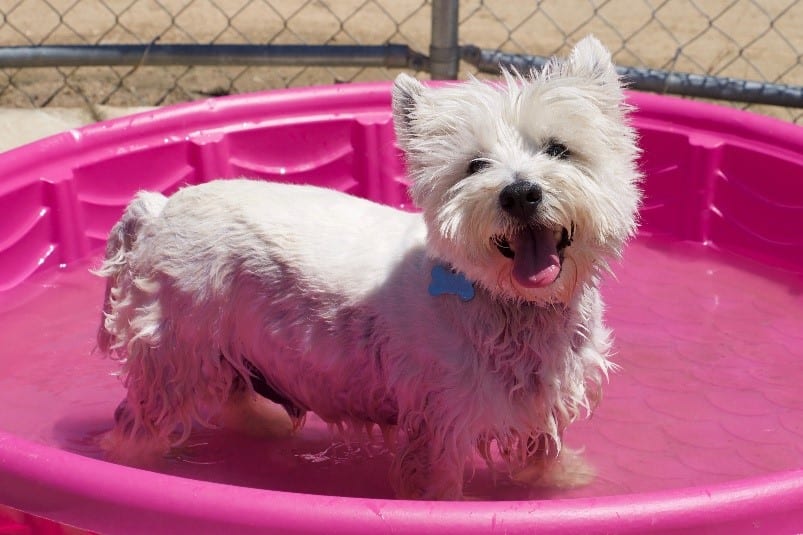 October 2022 - WRAP Autumn Fun Day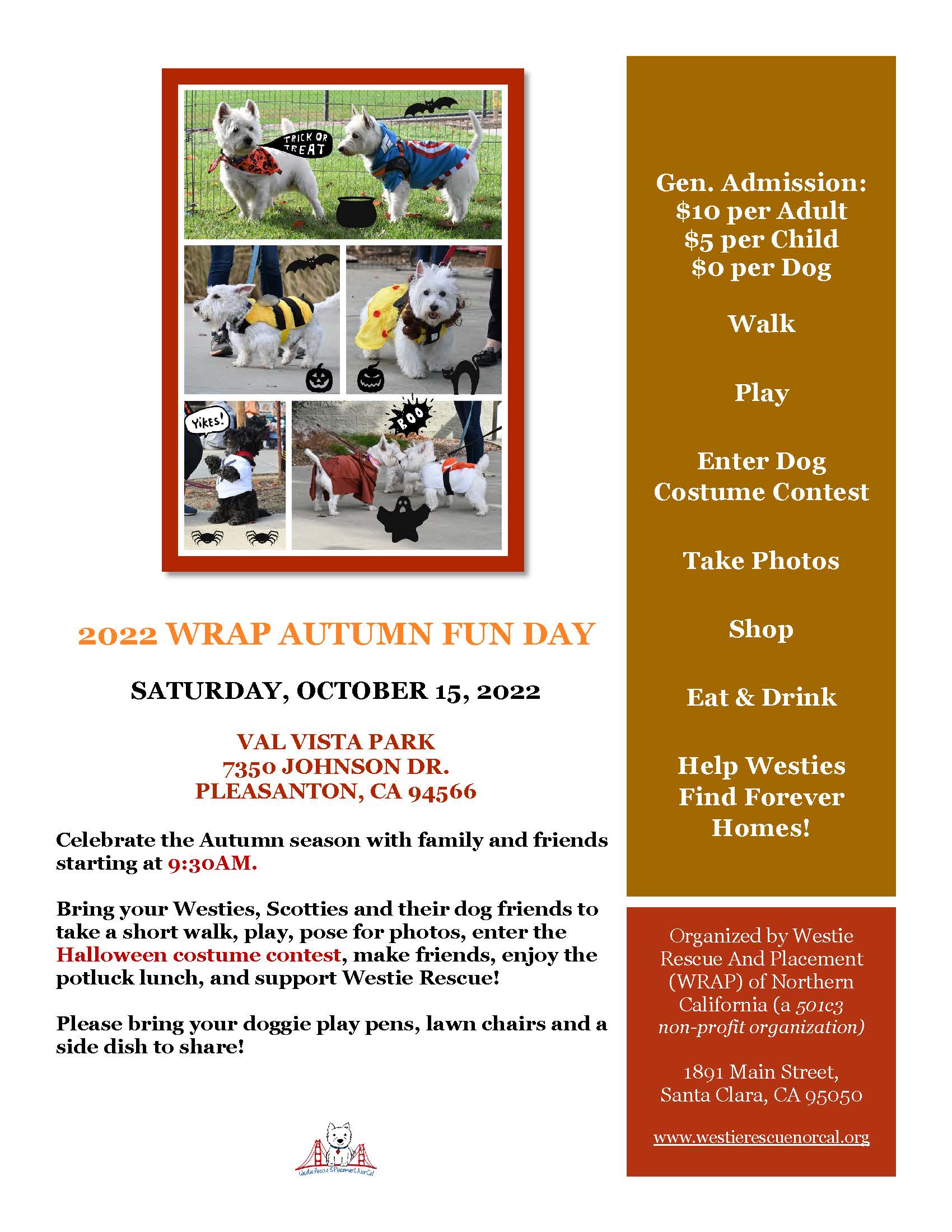 Date & Time: Saturday, October 15, 2022, at 9:30am
Location: Val Vista Park, 7350 Johnson Dr., Pleasanton, CA 94566
Description: Bring your Westies, Scotties and their dog friends to take a short walk, play, pose for photos, enter the Halloween costume contest, make friends, enjoy the potluck lunch, and support Westie Rescue! Please bring your doggie play pens, lawn chairs and a side dish to share.
Photos: To be posted after the event